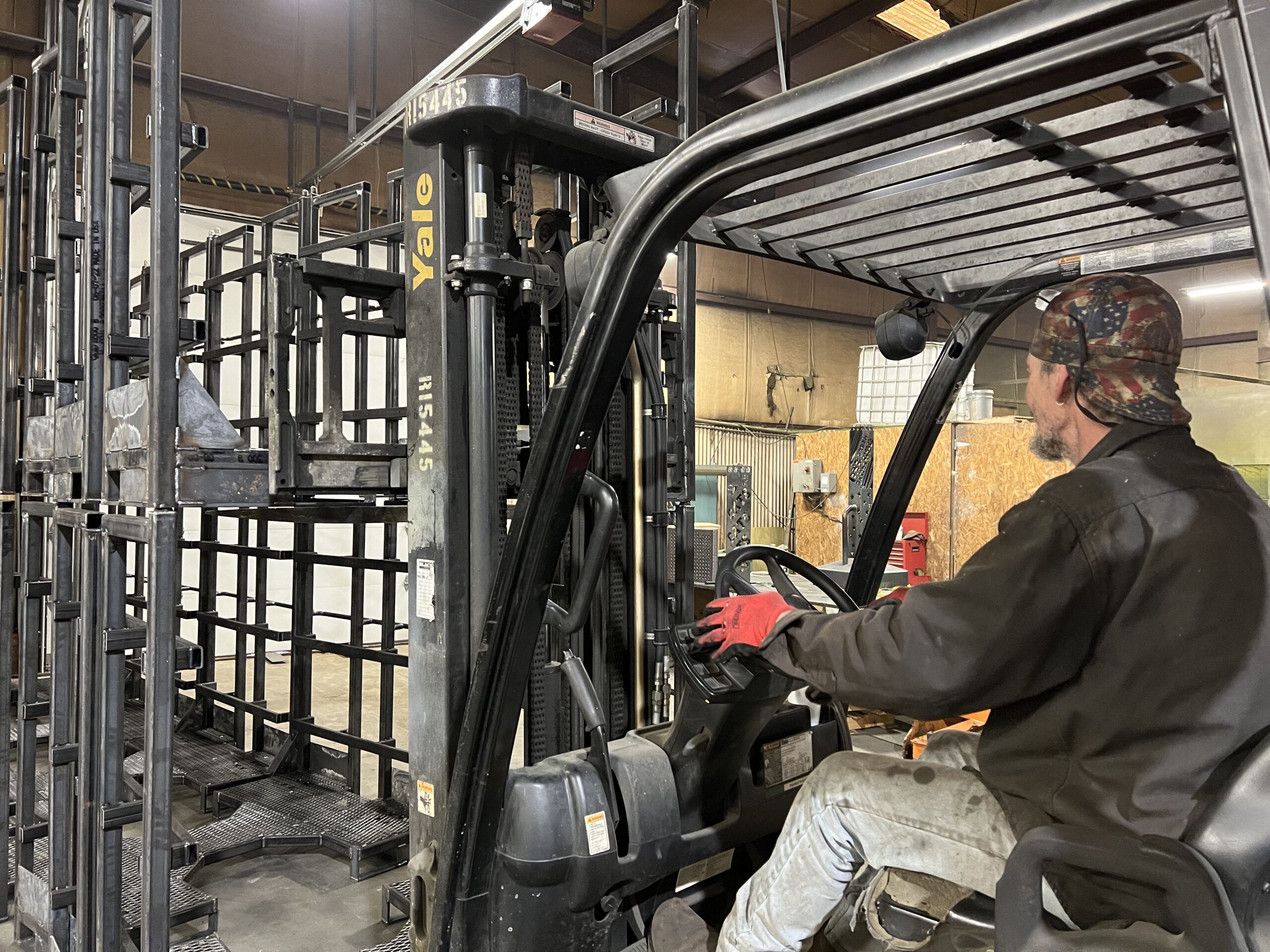 Frequently Asked Questions
What hours do you keep?

Our regular office hours are from 8am to 4:30pm, Monday through Thursday, and 8am to 12 noon on Friday.
Where are you located?

We are located at 1075 Commercial Drive in Lawrenceburg, KY. For directions to our facility, please see our Contact page for a Map and Directions.
Can I stop by your facility?

We welcome walk-ins anytime. Whether you need something fabricated or repaired, or are just curious about what we do, we are here to answer your questions and provide you with the solution you're looking for.
What is your hourly rate?

We can truly boast the lowest rates for our quality work. Our minimum charge for labor is $25 for work under an hour, for fabrication services we charge $65 hourly, and $75 an hour for machining work.
What kinds of things can you make?

We can fabricate many things from steels, alloys, and plastics and precision machine using lathes, mills, and presses. Please see our photo gallery in the Fabrication and Machining sections for examples of the kinds of work we have done for satisfied customers.
What types of welding do you offer?

We do several types of welding including MIG (metal inert gas), TIG (Tungsten inert gas), and MMA (manual metal arc / "stick").
Can you paint?

We do offer painting and can provide several different finishes.
Can you create blueprints?

We do not offer licensed blueprinting services, but we do design and create our own prints for some fabrication and machining projects.
What are your maximum machinable dimensions?

Our ROMI vertical machining center has a maximum machinable area of X 50″, Y 24″, and Z 29″. Our turret lathe has a maximum 24″ swing.
What kind of tolerances can you hold?

Our vertical machining centers can hold a tolerance of 0.0001″ and our lathes can hold a tolerance of 0.0001″.